Lansing Eastern

High School




Class Of 1960
Our 60th Anniversary Reunion
The Reunion Committee has started work on our Covid delayed 60th Anniversary Reunion. The Reunion will be held in late August, September or October 2022. Because of the delay maybe we can call it our 60th Plus 2 Anniversary Reunion.
The committee is enthusiastic about finally having a 60th Reunion, but making a Reunion possible depends upon you and the rest of our classmates.
Surveys are the most important tool we have to plan fun, interesting and convenient class events.
This survey is brief and deals with your thoughts about attending a 60th reunion, your opinions concerning date and content and any comments you wish to make about the event and any alternative ideas you may have.
Please take a few moments to take the survey. Even if you have no wish to attend, your comments will be helpful and appreciated.
Please Click Here to fill out the Survey
Penny Ledyard
We all knew her as Penny Ledyard. The nation knows her as Penny Harrington, the first female chief of police of a major city, a pioneer promoting women's advancement in law enforcement, founder of the National Center for Women and Policing.

Below is Penny's obituary from the New York Times.
Check the report of Penny's passing below under Announcements for a link to her video tribute by KGW TV in Portland Oregon.
Penny Harrington, Who Broke a Blue Ceiling, Dies at 79
Overcoming bias, she became the first woman to head a major city police department in the nation, in Portland, Ore.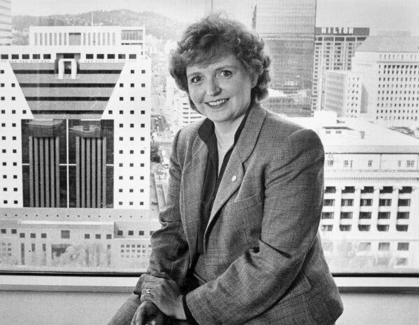 Penny Harrington in her office in 1985, when she was the police chief of Portland, Ore.
She later used her experience to become one of the nation's foremost experts on women in policing.
Credit...Don Ryan/Associated Press
By Katharine Q. Seelve
Sept. 24, 2021
Penny Harrington, who, after years of fighting gender discrimination in the Portland, Ore., Police Bureau, became its first female police chief — and the first woman to head a major city police department in the country — died on Sept. 15 at her home in Morro Bay, Calif. She was 79.
The cause was leukemia and respiratory arrest, said Janne Reddell, a friend.
Ms. Harrington made a career of breaking glass ceilings in Portland: She was the first woman there to become a detective, a sergeant, a lieutenant and a captain before shattering the highest one of all, becoming chief. That was in 1985, when Ms. magazine declared her "woman of the year." Harvard Law School named her one of the 10 most influential women in law in 1986.
But her ambition to do the same work as men and receive equal pay for it came at a cost — she was locked in a constant, dispiriting struggle with what she called the "boys-only club," which led to a rocky tenure as chief and a forced resignation after just 17 months on the job.
She was nevertheless able to leverage her experience to become one of the nation's foremost experts on women in policing. She consulted for dozens of police departments on hiring women, served as an expert witness in discrimination cases, and founded the National Center for Women and Policing, a Los Angeles-based organization that promotes the hiring of women at all levels of law enforcement.
Penny Eileen Ledyard was born on March 3, 1942, the oldest of four children, in Lansing, Mich., where she grew up. Her mother, Mary (Morley) Ledyard, was a homemaker. Her father, Edward Ledyard, was a factory superintendent.
Penny and her sister and two brothers were raised without regard to gender, all of them doing the dishes as well as outdoor work, Ms. Harrington said in a 2020 interview on the podcast "The 6% With Nancy MD," which focuses on women in male-dominated fields. (The host, Dr. Nancy Yen Shipley, is an orthopedic surgeon, working in a field in which women make up only 6 percent of its practitioners.)
On "career day" in high school, Ms. Harrington said, she shadowed a woman on the police force and was captivated by the idea of becoming an officer herself.
At Michigan State University, she majored in police administration. She moved to Oregon after graduating in 1964 and went to work for the Portland Police Bureau, in the Women's Protective Division.
Female officers there had to wear "ladylike" attire, including white gloves, and were required to have a college degree. Men needed only a high school diploma or its equivalent. And men made more money.
Ms. Harrington worked in the women's division for five years and kept being denied a promotion. So when the patrolmen were starting a union, she was receptive to helping them organize. Capt. Leo Miller, who recruited her to help with the union, gave her a copy of "The Feminine Mystique" (1963), the feminist manifesto by Betty Friedan and it opened her eyes.
"It said everything I felt," she told the podcast. "Women get pushed into a narrow role, and we think that's all there is for us."
The union effort was successful, but she still found herself blocked from promotion. One day she marched into the mayor's office and demanded to be transferred out of the women's division, threatening a lawsuit if she wasn't. She was quickly transferred.
She continued to push for equality and eventually helped change many of the rules. One of her most significant acts was persuading the Portland City Council to change the job classification of "patrolman" to "police officer." The victory was more than semantic; it meant that exams for detectives that had been open only to "patrolmen" were now open to "police officers," which, thanks to her, included women.
"You don't have to be rabid, screaming in the streets, tearing off your bra feminists," Ms. Harrington said on the podcast. "You just have to be smart and figure out what's holding you back. It's usually a stupid rule."
As she rose through the ranks in the 1970s and '80s, her life got more stressful. Many men on the force didn't want women around, saying they weren't qualified and were taking jobs that should be given to men, who had families to support. They complained that if a woman was called to settle a family dispute, she would automatically side with the woman. Some men complained that their wives would be irritated if they worked with a woman. She received lewd and threatening letters and phone calls from the public.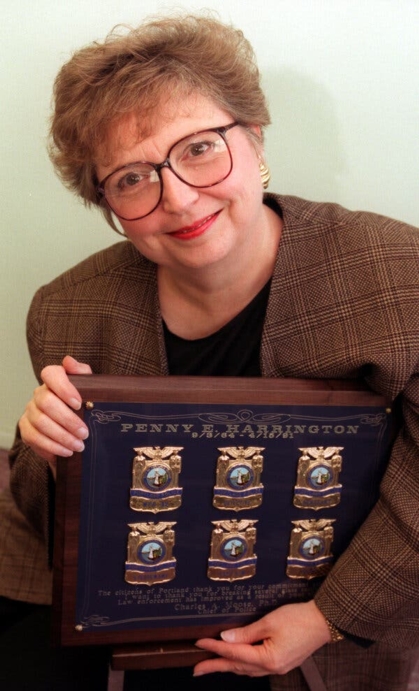 Ms. Harrington in 1997. "Let's go outside," she once told a mayor skeptical of hiring women as
patrol officers. "And If I can't get these handcuffs on you in less than one minute, then I'll shut up
and go away."
Credit...Ken Hively/Los Angeles Times via Getty Images
But Ms. Harrington persisted. She slowly managed to equalize pay, filing 42 complaints from 1975 to 1978, according to The Marshall Project, the nonprofit news organization that covers the criminal justice system and that interviewed her in 2018.
She also took aim at the department's height requirement, which held women back. She was furious when the mayor, who had promised during his campaign to drop that requirement, reneged, saying women weren't strong enough to arrest a man without using their weapons.
"Let's go outside," she said she told him. "And If I can't get these handcuffs on you in less than one minute, then I'll shut up and go away."
He agreed to read her research on the topic and ultimately relented.
Ms. Harrington was famous for standing up for herself. When a captain grabbed her hand and rubbed it across his genitals, she said, "I punched him in the face and knocked him to the ground."
In 1985, Portland's new mayor, Bud Clark fought to overhaul the police culture and appointed Ms. Harrington chief, saying she was the most qualified candidate.
She went on to pioneer neighborhood policing in Portland and reduced the burglary rate. She also emphasized new policies on de-escalating violence and controlling the use of force.
But almost immediately, she said on the podcast, "everything that could go wrong did go wrong." Her budget was slashed by 10 percent, and she had to lay off 72 employees. Police officers killed a Black man by using a so-called sleeper hold, which cut off circulation to his brain, outraging the community. When two white officers sold T-shirts to other officers that said "Don't choke 'em, smoke 'em," with a picture of a smoking handgun, she sought to fire them. They eventually got their jobs back, but the union became deeply antagonistic toward her and openly rebelled against many of her decisions.
A special panel concluded that Ms. Harrington had lost the confidence of her command and recommended her removal. As she left her final meeting with the mayor, in June 1986, he tried to cheer her up and told her, "Tits up," according to a sex-discrimination lawsuit that she later filed. (He ultimately apologized to city workers, who said they were insulted.)
She said she had no choice but to resign and did so.
Ms. Harrington couldn't find work for two years, she said, until she was hired by the California State Bar Association as assistant director of investigations. She stayed for seven years and developed an expertise in gender and racial discrimination law. Her memoir, "Triumph of the Spirit," was published in 1999.
But she was worn down, she said, and in 2010 settled in the coastal town of Morro Bay, between Los Angeles and San Francisco. There she pursued holistic healing, becoming a reiki master teacher and a crystal healer. She also opened the Ruby Dragon shop, where she sold rocks; she later expanded it into an event space.
Both of her marriages, to Richard Orazetti and then to Mr. Harrington, ended in divorce. She is survived by her sister, Roberta Webber, and a granddaughter. Her son, Brian Orazetti, died of brain cancer in 2015.
In 2018, as the "ME TOO" movement was inspiring women in multiple professions to speak out against sexual harassment and discrimination, Ms. Harrington lamented to The Marshall Project that women in law enforcement had not stepped forward.
"That tells you how bad it is for women in there," she said. "They still don't dare speak up."
A version of this article appears in print on Sept. 26, 2021, Section A, Page 22 of the New York edition with the headline: Penny Harrington, 79, A Trailblazer for Women On Police Forces, Is Dead.
Welcome
Eastern High
Class of 1960
---
---
Purpose & Membership
This site is for the January and June 1960 classes of Lansing Eastern High School. This site will enable you to establish and stay in contact with old classmates, renew old friendships and acquaintances and learn of news and events of interest to the Class of 1960 in particular and Eastern High Alums in general.
If you're a member of the Eastern High Class of 1960 you can join this site. If you didn't graduate or moved away but identify with the Eastern Class of 1960 you can join this site.
Joining the site is easy, free and private.
Click here for membership information and instructions.
Privacy Policy: All contact information (address, phone number, e-mail address) entered into this website will be kept confidential. Your contact information will NOT be shared with or distributed to any entity. Your contact information is private: your street address, e-mail address and phone number cannot be seen by other website members unless you grant permission on your personal Profile. When a member clicks on your name the only information they see will be your city and state and whatever information you've elected to be seen. Non-members accessing this website cannot view your profile nor can internet search engines access your information. Unless you explicitly grant permission your e-mail address is not visible, although an email message can be sent to you by other website members using the contact box at the bottom of your Profile. If anyone requests your contact information we'll contact you and provide you with the inquirer's contact information. We will not give your contact information or any other personal information to anyone, not even a fellow class member.
---
In Classmate Profiles, an asterisk following the last name denotes a January grad.
Missing Classmates
The search for our missing classmates continues. We want to find everyone and we need your help.
Please click here for a complete up to date list of those classmates we've been unable to locate.
Any information you can pass along regarding a missing classmate is greatly appreciated.
---
UPCOMING BIRTHDAYS


ANNOUNCEMENTS

We are sad to report the passing of our Classmate
Penny Ledyard (Harrington)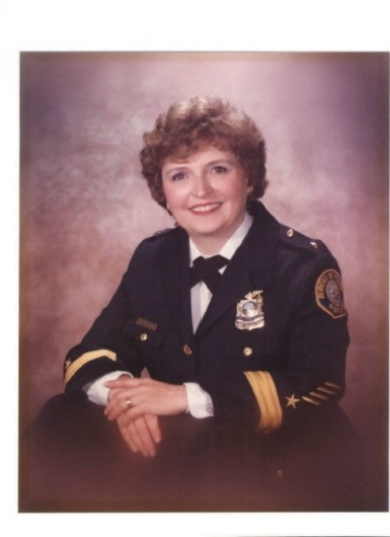 Penny passed away on September 15, 2021
Click here to view Penny's Obituary video
09/29/2021
---
---

We are sad to report the passing of our Classmate
Walter Goff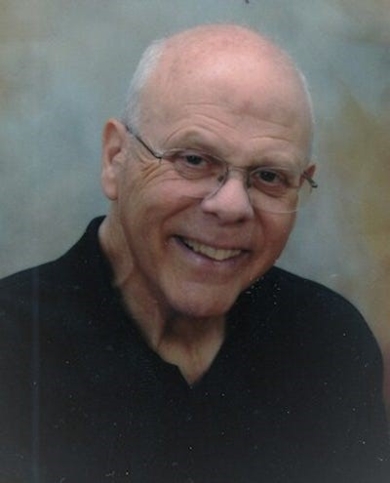 Walter passed away on about September 15, 2021
(Walter was a supporter of Class of 1960 events)
Click here to read Walter's Obituary
09/19/2021
---
---
If you're reading this message you're not logged in to the website
If you're a member of the Eastern Class of 1960 or would have graduated in 1960 and identify with the Class of 1960 please register as a member of this website
Membership will allow you to view all features and information on this website
If you're just visiting that's OK
---
---
Address Changes
The most valuable asset the Class of 1960 has is its database of class member addresses. The database took endless hours to build and continuously maintaining current address information is crucial.
If you move please enter your new address on your profile.
If your email address changes please enter your new email address on your profile.
If you change phone number(s) please enter your new phone number(s) on your profile.
The database drudge will be forever in your debt.
---
---
Other Eastern High Class Websites
(Click on class name to view webite)
Eastern High School Alumni Association
---
---
Your eastern60.com website has had
128,033
Visits to the home page since the site was established
(You're only counted once in a 24 hour period)
Thank you for your continued support
If you have suggestions for additional features you'd like to see on this site please contact us at mail@eastern60.com
---
---
Since installing Revolvermap (below) to track the location of each visitor to the site, we've had visitors:
► From every continent except Antarctica
► From 93 nations
(most recently (2020) Guinea and Bangladesh)
► From Michigan and 48 other states
►From 87 cities and towns in Michigan
---
This site was last updated on 10/17/2021
Changes to this website are tested with Mozilla Firefox and Microsoft Internet Explorer
This site is administered and maintained by members of the Eastern High Class of 1960 and is financed by contributions