In Memory
Deborah Jessop (Pierce)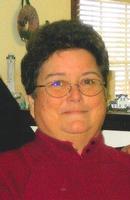 Deborah A. Jessop (Pierce)
Lansing, Michigan
1942 - 2019 (Age 76)
Deborah A. "Debby" Pierce
Lansing - Age 76, passed away October 2, 2019, in Lansing. She was born December 25, 1942, in Lansing to the late E. Lane and Virginia (Leffel) Jessop.
Debby was a lifelong resident of Lansing, graduating from Lansing Schools and later attending MSU. She and her husband, Max, co-owned the Lane Jessop Insurance Agency since 1978. She was a lifelong member of St. Paul's Episcopal Church, where she was involved in many guilds, and served twice as Senior Warden. Her pride in St. Paul's was obvious as she coordinated church events and supported youth programs.
Debby was currently President of Lansing Downtown Optimist Club, was a Life Member of Optimist International and had served as its state secretary/treasurer. She and Max enjoyed many years together at their family cottage on Clifford Lake and enjoying the ever changing seasonal views from their homes on the Lansing Country Club golf course.
She is survived by Max Pierce, her husband of 53 years; sisters: Cynthia Robinson and Rebecca Budden; her nieces, nephews, cousins, and extended family; and her beloved Yorkie, Darby.
There will be memorial service held at 11:00 a.m. on Saturday, October 19, 2019, with visitation at 10:00 a.m., at St. Paul's Episcopal Church, 218 W. Ottawa St., Lansing, MI 48933. In lieu of flowers memorial donations may be made to St. Paul's Episcopal Church.
Arrangements are by the Estes-Leadley Greater Lansing Chapel. www.EstesLeadley.com
Published in Lansing State Journal from Oct. 10 to Oct. 13, 2019