In Memory
Sheila Goodine (Maynard)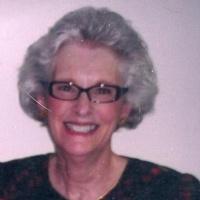 Sheila Janet Goodine Maynard
Yadkinville, North Carolina
Sheila J. Maynard, 75, of Yadkinville passed away in her sleep at her home on Monday June, 4, 2018.
She was born on December 9, 1942 in Rockville, Connecticut; the daughter of the late Frances Donald Goodine and Marcia Elizabeth Linnell Goodine Reed.
She was preceded in death by her husband, William Russell (Blankenship) Maynard in 2001.
Sheila was the Human Resource Director/Executive secretary of Logan-Mingo Area Mental Health, Inc. from 1980 until her retirement in 2016. She was a member of the Board of Directors of the agency from 2016 to present. She was a member and Elder of The First Presbyterian Church of Logan, West Virginia.
She is survived by her children; Dianna (Troy) Roark, Joe (Kim) Maynard, Debi (Kenny) Cates and Julie (Pat) Kennedy, 11 grandchildren, Tiffany (Mike, Jr.) Wall, Benjamin (Brittany) Roark, Jerica (Matt) Nichols, Zach Maynard, William (Autumn) Maynard, Stephanie Maynard, Stacy (Jeff) Bell, PJ, Sandy, Kim and Tracy and 18 great grandchildren, Campbell and Fischer Wall, Paisley Roark, Connor Nichols and 14 others, two brothers; Steven Goodine and Rev. David (Elizabeth) Goodine, a sister; Joanne (Jim) Klug. Special friends, Sherry Church and Norma Thompson along with many others.
A celebration of life memorial service will be conducted on Saturday June 9, 2018 at 3:00 pm from Gentry Family Funeral Chapel with her brother officiating Rev. David Goodine. The family will receive friends from 2:00 to 3:00 pm on Saturday at the funeral home.
Memorials may be made the Parkinson's disease at Donation Processing, The Michael J. Fox Foundation, P.O. Box 5014, Hagerstown, MD 21741-5014
Online condolences by be directed to www.gentryfuneralservice.com. Gentry Family Funeral Service of Yadkinville is serving the Maynard family.